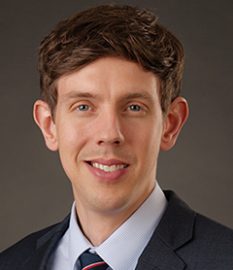 Ryan P. Ter Louw, MD
Ryan Ter Louw, M.D. is a board-certified plastic surgeon who completed his undergraduate studies at Hope College and attended medical school at the University of Iowa.
He went on to attend Georgetown University in Washington DC for his plastic and reconstructive surgery residency. Afterward, he completed a fellowship in facial reconstruction at the Royal Free Hospital in London, England and Erasmus University Hospital in the Netherlands.
Dr. Ter Louw offers a wide range of aesthetic and reconstructive surgeries including surgery of the hand. He specializes in reconstruction of head and neck, skin cancers as well as facial reanimation after facial paralysis.
His interests include facial reconstruction, skin cancer, migraine headache surgery, breast reconstruction, surgery of the hand and cosmetic surgery. He is currently accepting new patients.
Dr. Ter Louw and his wife reside on the lakeshore and enjoy the outdoors, traveling, and spending time with their family.