Good Choice
Our experienced, highly trained plastic surgeons are passionate about taking time to understand your goals and help you realize your vision, using the latest procedures and techniques.
Good Technique
Our board-certified plastic surgeons are highly trained and skilled in the latest techniques and technologies. We're always investing in the latest non-invasive technologies like Ultherapy and CoolSculpting, and stay up-to-date on surgical techniques that reduce recovery time and improve results. Our passion is helping you achieve your dreams and get back to everyday activities, looking and feeling your best, as soon as possible.
About Us
Good for You
The whole staff at MSA is dedicated to making you feel comfortable, from the first phone call through your procedure and beyond. We pride ourselves on taking the time to get to understand your goals and help you achieve them, making sure you feel at ease all along the way.
Meet Our Team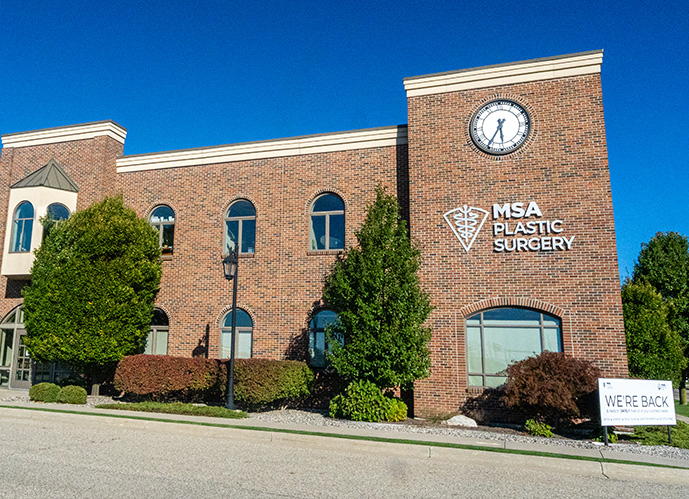 Having my abdominoplasty surgery was the best thing I have ever done for myself. I had several consultations in different locations until I found the doctor and practice that I felt comfortable with. Dr. Ter Louw did an amazing job! Having these great results has given me so much more confidence in life and has allowed me to feel better and increase my fitness to a whole new level. Best Doctor and staff at MSA. Abdominoplasty Surgical Patient

Dr. Thayer did an amazing job! I have looked at multiple facilities and breast augmentation photos and Dr. Thayer by far, surpassed them all! I will recommend her to everyone looking to have their procedure done. I can't thank her enough for doing such a great job! She is a true artist, I gave her the canvas and she turned it into something beautiful. Breast Augmentation Patient

Best decision I ever made! The entire process was easy, and Dr. Zonca is amazing. I wish I had done this for myself years ago. 100% recommend Dr. Zonca! Lisa

So happy with my results, love my new look. Dr. Zonca is such a great doctor. I would recommend him to anyone. Amber

Doctor Zonca exceeded all of my expectations. While contemplating these procedures, we all have expectations, but Dr. Zonca did the most extraordinary job of fulfilling my hopes beyond any expectation I could have had. An exceptional surgeon and gentlemen. Judy

Nice courteous staff. Love the results. My eyes seem so open, and I don't feel like they have weights on the lids. I'm so happy! Deb

I cant say enough wonderful words about Dr. Dena Thayer. She has changed my life! She did an awesome job. Very professional and detailed. After my breast reduction (from 36DD to 34B) all of my back and neck pain was completely gone! Charlene

My Micro Laser Plus Pro Fractional procedure had great results for my dry skin. It seems to have taken ten years off my face. I would recommend it to any who wants to reduce that grey skin tone with less wrinkles around the eye area. Sunny

After a long weight loss journey, gaining it back with my third pregnancy, losing that weight again, and breastfeeding, my breasts really lost their volume and perkiness. I scheduled a consult with Dr. Zonca after my friend told me about her wonderful experience with him. I showed him some pictures of my "ideal look," and he told me I was a perfect candidate for a breast augmentation. His scheduling staff was so quick to get me scheduled and I was on the books in just a couple of weeks! My procedure went so smoothly and the recovery was quite easy.... Pure Surgical Center Patient

I had a wonderful experience getting a mini facelift at MSA By Dr. Zonca! The new surgical suite was very impressive. I was so happy with Dr. Zonca's work and the nurses were very attentive and caring! I was so satisfied with the outcome. I would highly recommend this procedure. Mini Facelift Patient

I am very pleased with my results. After breastfeeding two children I needed a lift to my breasts, give them life again. I am so happy with the results. I can look at myself in the mirror again. The staff [at Pure Surgical Center] is awesome, super helpful, and informative. Emily
Good Results
The whole reason you seek cosmetic surgery is for the results. We take care of providing the best technology, skill, and care, and you get to enjoy noticeable changes that boost your self confidence and make you feel great about your looks.
Learn More
Latest News
Cosmetic surgery doesn't need to include a trip to the hospital, thanks to the new…

Read More

Do you want to achieve fuller lips with one quick treatment? A 'lip flip' is…

Read More

A 'nose job,' or rhinoplasty, is a surgery performed on the nose to change its…

Read More