Good Care
Whatever your hand condition—from carpal tunnel syndrome to injury to arthritis—the professionals at the MSA Hand Center provide therapy and surgical care that get you back to feeling your best. Our specialists are skilled at the full range of procedures that treat mobility issues and repair injuries.
Good Work
We work with you to achieve your goals of relieving and preventing pain, gaining mobility, and getting on with your job or everyday tasks. Our hand therapy and hand surgery care is designed to get you back to work and back to your daily life as seamlessly as possible.
About Us
Good People
The MSA Hand Center is staffed by experienced, specialized professionals, including a board-certified hand surgeon and certified hand therapist, that provide a more personal level of care than you typically see in larger healthcare networks. Our board-certified surgeons and dedicated staff are passionate about providing the highest quality of surgical care and therapy, helping patients reach their full potential.
Meet Our Team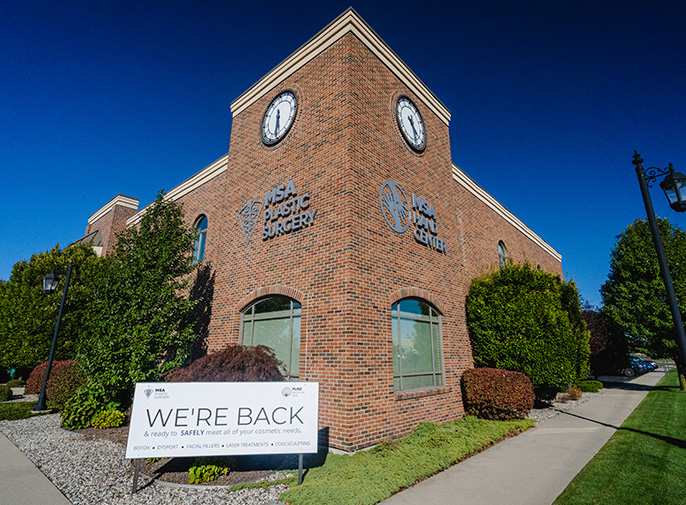 Dr. Ter Louw goes above and beyond. He is kind, caring and has an outstanding bedside manner. He always has an answer to ANY question I may ask and answers with such care, respect and takes his time to talk with me. I never feel rushed during my time with him.

Had carpal tunnel surgery done on both hands. Dr. Ostric did a good job, I definitely would recommend him to others.

Dr. Ter Louw did my surgery. He did an amazing job and is very informative of every part of the process.

I was impressed with his thoroughness and he answered my questions honestly and with a sense of humor. I had a steroid injection in my hand and it worked! No more trigger finger! Thanks Chad!

Dr. Ostric recognized the issue I had with my left hand, especially the tendon on middle finger. Gave me assurance he can fix it with simple surgery. One week later or so, I had surgery and am currently in P.T.

This office & doctor have not only been courteous, but very professional. I would recommend them to anyone who has a need for medical attention to any problems they may have with a hand problem.
Good Experience
Our highly trained and specialized team has the experience and expertise required to treat even the most complicated conditions of the hands and upper extremities. From removing cysts to treating nerve injuries, our board-certified hand surgeon, skilled hand therapists, and entire staff provide expert care you can count on.
Learn More
Latest News
People with an amputated limb or limbs can experience ongoing nerve pain or impaired function….

Read More

Carpal tunnel syndrome (CTS) results when the median nerve of the arm is compressed as…

Read More

The Hand Center at Muskegon Surgical Associates offers cutting edge technology & minimally invasive techniques…

Read More