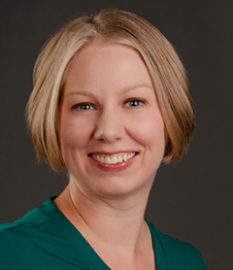 Amy Maloley, MS, OTR, CHT
Amy is an occupational therapist and certified hand therapist.
Amy received her bachelor's degree in health sciences and master's degree in occupational therapy from Grand Valley State University. She worked as an occupational therapist at a large trauma center in Fort Wayne, IN before returning to MI. She worked in Fremont for 13 years as an outpatient OT. She obtained her hand therapist certification in 2007. Amy's passion is helping patients reach their full potential after devastating hand or upper extremity injuries. When she is not working, she enjoys baking and spending time with family.