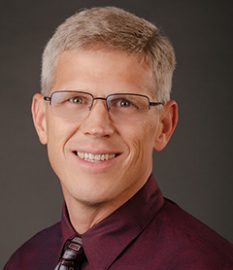 Theodore Vanderkooi, MD
Dr. Ted VanderKooi MD, FACS completed his undergraduate training at Calvin College in Grand Rapids, Michigan. He then attended the University of Michgan Medical School graduating with high honors in 1995. He then completed his General Surgery residency at Michigan State University, Grand Rapids, MI.
Dr. VanderKooi practices a wide range of General Surgery with a special interest in colorectal cancer, thyroid mass, breast, laparoscopic hiatal hernia, laparoscopic gallbladder, and robotic inguinal hernia surgery as well as surgical endoscopy.
Dr. VanderKooi is also passionate about providing excellent surgery at affordable prices. He works closely with Christian Healthcare Centers, cost sharing organizations, third party administrators, and patients who do not have insurance or have high deductibles. The goal is to provide quality affordable healthcare.
Dr. VanderKooi is a lifelong resident of Michigan. He grew up in rural Borculo, Michigan. He enjoys outdoor activities including hunting, fishing, water sports, cutting wood and hobby farming. He and his wife keep busy raising their six kids in rural West Michigan.
In Practice Since:
2000
Accepting new patients:
Yes
Specialties
Primary Specialty:
General Surgery
Broad range of general surgery including colorectal, thyroid, breast, trauma, laparoscopic hiatal hernia repair, endoscopy, etc.
Education
Medical Education:
University of Michigan Medical School: M.D.
Ann Arbor, Michigan 1991 – 1995
Calvin College: B.S. Biology
Grand Rapids, Michigan 1987 – 1991
Residency:
General Surgery Residency:  1995 – 2000
Michigan State University, Butterworth Hospital, Grand Rapids, Michigan