Good History
MSA General Surgery has been providing innovative, comprehensive, primary surgical care to the Muskegon area since 1972. Our close-knit group of acclaimed surgeons is dedicated to improving the health and wellness of all people in our community.
Good Judgement
We treat the whole patient. Our preventive approach doesn't just fix problems, our experience, skill, and versatility allows us to see the big picture when it comes to a patient's health. We find the links and the causes of our patient's conditions and we do what is best to treat each individual for the best possible outcome.
About Us
Good Care
We're agile, adept, and accessible. The smaller size and diverse skillset of our group results in more personalized care, better quality care, and more convenient care, right here at home. We're able to see you faster, perform procedures faster, and get you back on your feet. Faster.
Meet Our Team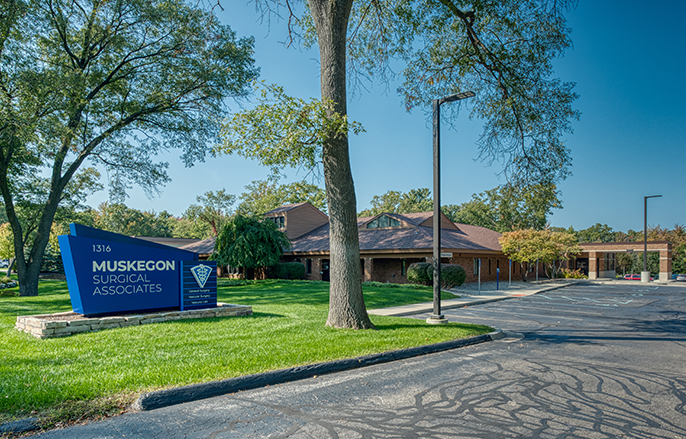 This office has been amazing in caring for me. Dr Anderson has been exceptional, the staff, as well as Dr. Bradley and Dr. Vanderkooi. When I needed to be seen and Dr. Anderson was not available I was seen immediately by another doctor. My experience has been awesome!

I always receive excellent service and everyone from reception to discharge have been courteous & helpful. Have been seeing Dr. Joel Anderson for about 3 years for procedures & surgeries. He is the best doctor I have ever met!!

Very impressed with the entire staff at MSA. Dr. Bieszka was very kind, approachable, knowledgeable & listened to all my concerns. Very pleased!

We discussed the surgery she performed on my double mastectomy. Dr. Gaunt is extremely nice and caring and was right there to help with any issues I might have had. She is an excellent doctor and I was so glad to have her for my surgeon.

I was extremely pleased with my 2 visits with Dr. Gregory Myers and also with my outpatient surgery that he provided. He was very thorough & explained my health concerns extremely well.
Good Expertise
We remain at the forefront. MSA General Surgeons treat a multitude of complex conditions. We're able to provide the best quality of care to our patients by being on the leading edge of new methods and technologies, practicing laparoscopic, da Vinci, and robotic procedures well before others in our area. The health needs of our community are ever changing and evolving, just as we are in finding new ways to treat them. We are here to provide a happier, longer life to our community. That's what we do.
Learn More
Latest News
While most hernias aren't immediately dangerous, they don't go away on their own, so surgery…

Read More

Robot-assisted surgery (sometimes called 'robotic surgery') is one of many techniques the surgeons at Muskegon…

Read More

Muskegon, MI — Muskegon Surgical Associates has demonstrated its commitment to patient safety by gaining…

Read More