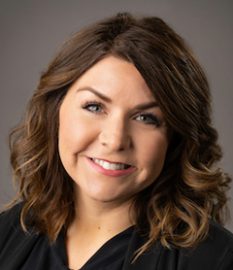 Amy Coffey
Amy Coffey is a licensed cosmetologist and certified eyelash extension technician.
Amy was born and raised in Muskegon and after graduating from Mona Shores High School, she became a licensed Cosmetologist. Then over the last fifteen years, she traveled to Colorado, Florida, and Washington D.C. while working in the skin care industry for a prestige cosmetic brand.
Amy is also a certified lash artist specializing in lash extensions. She would love to assist you with any of your skin care and makeup needs including facials, microdermabrasions, waxing and makeup applications.
Teaching and educating clients on each service performed is her top priority.
Amy now resides in Norton Shores with her husband, two beautiful daughters, and their amazing french bulldog!